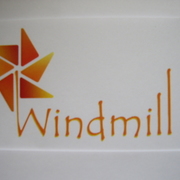 € 5,425
raised of €0 goal
Create fundraising page
Donations made here are eligible for a charity to reclaim in tax paid in Ireland
Cause
Providing Day Service to adults with intellectual disability and supporting the social development and social inclusion of those who access the Service.
Response
Windmills aims are achieved by employing a person centred approach and by providing an individualised scaffolding support to each individual. This is facilitated by the provision of a safe and supportive therapeutic training framework with the Person Centred Planning Process being responsive to the needs and goals identified by each individual. The supportive work takes place internally and within the wider community and occurs within regular working hours and beyond. Respect and unconditional positive regard is a core value of Windmill along with a No Tolerance of Abuse Policy.
Projects in 2023
sorry no project yet.