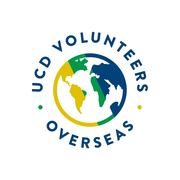 € 203,842
raised of €92 goal
Create fundraising page
Donations made here are eligible for a charity to reclaim in tax paid in Ireland
Cause
UCDVO's Vision is of a vibrant, global community working together for a fair and sustainable world. UCDVO's Mission - In collaboration with UCD and partners, we create opportunities for transformative learning and responsible volunteering.
Response
UCD Volunteers Overseas (UCDVO) is a registered charity founded in 2003 by the late Fr. Tony Coote. We are based within UCD Global and are governed by a Board of Trustees. UCDVO's 2023 Volunteer Programme will combine the best of in-person global citizenship education with responsible international volunteering. We prioritise a responsible and ethical approach to international volunteering and global citizenship education to create a vibrant active citizenship programme. The programme is structured around a series of global citizenship education courses, workshops and events carried out in a non-formal context and also includes approximately 4 weeks of volunteering overseas or online with one of our partners in India, Tanzania and Uganda. The volunteering projects are developed with UCDVO's partners in the following areas: public health (including nutrition and physiotherapy), education, livelihoods, agriculture and community development. In addition to the programme, UCDVO engages with the UCD community through a series of stimulating evening courses on activism and change-making, as well as events such as the UCDVO Development Film Series and the Annual Forum.
Projects in 2023
Nurture Africa - multi-disciplinary health and livelihoods programme which aims to empower most at risk populations, including children with disabilities and their families, to live independent, productive lives.

Holy Union Matumaini Centre, Dar es Salaam - community based health centre providing rehabilitation for children with disabilities; nutrition, education programmes and livelihoods activities.

Society for Working Life (SWL) and Women, Work and Health Initiative (WWHI), New Delhi - supporting the Community Educational and Development Centre in Sangam Vihar, providing vulnerable children with access to education and a feeding programme.

Assam Don Bosco University, Guwahati, Assam. Volunteers from Assam Don Bosco University, Department of Social Work participate alongside UCDVO volunteers on community development projects. These activities include running workshops in response to social issues identified by the community.

Ferrando Speech & Hearing Centre, Shillong, Meghalaya The Ferrando Centre provides specialist care for the prevention and reduction of the effects of preventable hearing impairment in young children. UCDVO volunteers and local staff undertake community visits, a 2-week residential rehabilitation camp on disability awareness and physiotherapy programmes for families and children with physical disabilities.