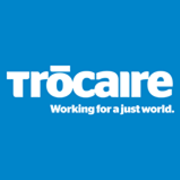 Projects in 2018
We plan to continue our work of documenting human rights violations and challenging those responsible, and empowering marginalised people, especially women, to participate in governance processes and demand accountability from their governments. Last year, Trócaire supported governance and human rights programmes in 16 countries reaching 356,240 people directly and over 3 million indirectly.

We plan to continue our work supporting families and communities to build sustainable livelihoods. Last year, Trócaire supported livelihoods programmes in 14 countries, benefiting an estimated 794,898 people directly and 1.5 million people indirectly.

We aim to continue our work to empower women. In the last two years, we supported gender programmes in six countries. These programmes are estimated to have benefited 75,442 people directly and over 11.2 million people indirectly.

Trócaire's gender programme provides training on gender equality and women's rights to both women and men, funds women's solidarity groups, helps women to build incomes, and encourages support for women to take on more visible roles in their communities.