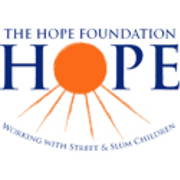 Projects in 2018
The Hope Foundation believes that education is the passport out of poverty -that's why we started our Holistic Education Project in 2007. HOPE and its partners run pre-schools for first generation learners, that is, the children of parents who have had little or no schooling. We also have Coaching Centres where support is provided to children going to mainstream primary and secondary schools. These centres provide homework support, nutritious meals, counselling, extra tuition and recreational activities. This helps children to progress through school and cuts down on drop-out rates.


The 2016 results will be available soon.

Our healthcare programme has made significant progress in immunization, water sanitation and ante-natal care, saving the lives of thousands of infants and their mothers. The HOPE hospital takes care of those who have nowhere else to turn providing treatment and care to those in dire need. With your help, we can continue this work in 2018 and beyond.


The 2016 results will be available soon.

Solvent abuse is a major problem for many young people in Kolkata and Howrah Station is home to many homeless people. A drop-in centre for adolescent substance abusers was founded in the Chetla area of Kolkata in 2005. The Centre provides love, psychological counseling, nutritional support and mainstreaming of boys into school, which has been salvation for most of them. Substance abuse has almost stopped.




The 2016 results will be available soon.
€ 1,515
raised of €0 goal
Create fundraising page
Donations made here are eligible for a charity to reclaim in tax paid in Ireland