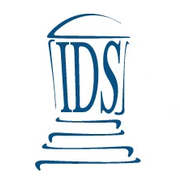 Cause
Deafness and hearing loss affect thousands of people in Ireland. Many of these people experience discrimination in their daily lives. The Irish Deaf Society are the national representatives of the Deaf and Hard of Hearing in Ireland and our work focuses on issues such as achieving equality and access for Deaf people.

Response
The Irish Deaf Society seeks to achieve and promote the Equality and Rights of Deaf people in Ireland. On the grounds of the Irish Constitution and Human Rights and international legislation, the ambition of full access to citizenship and society is sought through the empowerment and mobilisation of the Deaf community. With an awareness of their identity and their rights as individuals, Deaf people in Ireland are enabled to celebrate their culture and to fight for the recognition of Irish Sign Language (ISL), and break down the barriers of discrimination.
We also provide QQI (FETAC) accredited courses in Irish Sign Language for both beginners and intermediate levels. All our classes are provided by qualified Irish Sign Language teachers from the Centre for Deaf Studies,Trinity College Dublin. The QQI Level 3 course is for beginners and is 20 weeks in duration, and 2 hours a class per week. The QQI Level 4 course is for intermediate levels and for those who have successfully completed our Level 3 course. The course is 30 weeks in durationand 2 hours a class per week. You must have a QQI Level 3 certificate in order to apply for this course. You can contact us by email at islclasses@irishdeafsociety.ie.
Projects in 2023
sorry no project yet.