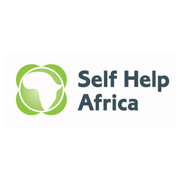 Projects in 2017
In Ethiopia, we will support the formation of rural savings and credit cooperatives which distribute small loans to farmers essential in developing on and off-farm enterprises, rural savings and credit co-operatives.

In Uganda the seed enterprise development in Kayunga, Kumi, Bukedea, Ngora, and Nwoya works with seed grower associations to produce high quality seed on a commercial basis, improve access to superior varieties of maize, groundnuts and cassava.

In Burkina Faso, we plan to help improve the income and food situation of 1,240 farmers by assisting them to increase how much rice they grow and how much they make by selling it.
€ 93,499
raised of €100,000 goal
Create fundraising page
Donations made here are eligible for a charity to reclaim in tax paid in Ireland