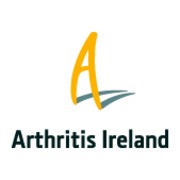 € 5,135
raised of €1,000 goal
Create fundraising page
Donations made here are eligible for a charity to reclaim in tax paid in Ireland
Cause
Arthritis affects 1 in 5 people living in Ireland today. It does not discriminate between young or old, male or female. It limits mobility, steals ability. are living with arthritis, making it the single biggest cause of disability.
Response
At Arthritis Ireland we're standing up to arthritis. We're taking control. We're building a better world for people living with arthritis today, and a world without arthritis tomorrow
Projects in 2019
Walking the Camino with Arthritis Ireland

"A journey of 1,000 miles begins with a single step"

Walking the Camino de Compostela while living with arthritis is a stretch, but illustrates our drive to combat arthritis, to take back control.
With your support, this may Arthritis Ireland Caminadors will show what's possible, and drive improved awareness of arthritis. They will demonstrate the possibilities for living well with this disease.

Kayaking ... The Shannon!

In June a team of 7 intrepid explorers will journey the length of the Shannon - from Dowra in Cavan to Limerick by Kayak canoe.

280Kms down Ireland's biggest waterway, across Loughs, past weirs and through gates.

Living with Arthritis … showing what's possible!

2019 VHI Mini-Marathon. It's not Mini, It's Massive!

It's not politics. It's not football. It's not entertainment. And it's not Mini! The 2019 VHI Women's Mini Marathon takes place on Sunday 2 June, and once again it will be the BIGGEST women's event of its kind. Worldwide. So it is important, and ... MASSIVE!

Just like the challenge facing people living with arthritis in Ireland, which is the single biggest cause of disability and chronic pain, with more women battling arthritis than men, and more people - men, women and children than ever before fighting this disease.

You can do your part running, jogging or walking to join the fight against arthritis.Take on this year's 10km with your family, friends or colleagues and make a MASSIVE difference to the lives of people with arthritis.