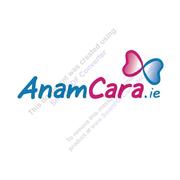 Cause
The death of a child is every parent's worst nightmare. Family and friends try to understand, and indeed are going through their own grieving process, but the only person who can really understand is someone who has also experienced the death of a child.
Response
Anam Cara is an all-Ireland organisation supporting parents and families after the death of a son or daughter (through any circumstance or at any age). We were founded in 2008 by bereaved parents to ensure families have access to information and support. We provide a range of bereavement support services, with the core service being peer support. Our online and face-to-face services are available to all bereaved parents, no matter what the age or circumstances of your child's death or whether the death was recent or not. At Anam Cara we focus on the similarities of our loss rather than the differences. We provide a level of support and understanding that others cannot offer.
Projects in 2023
sorry no project yet.