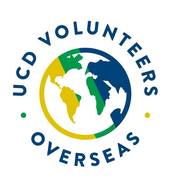 UCDVO Uganda- Kisiizi - Elaine Donlon
€ 265
raised of €2,600 goal
Story
Hey guys, my name is Elaine im a 3rd year student Nurse in UCD. This summer i have been given the opportunity to volunteer in Kisiizi Hospital in Uganda, southwest Africa with UCD volunteers overseas.
In July 2017 15 of us will be heading to Uganda, our teams include professionals and student Physios, Nurses, Medicine, Radiography and Human nutrition.

This project will provide physiotherapy for children with cerebral palsy and other disabilities, providing education for their mothers, immunization, maternity care and community outreach work. In the past Ucdvo has develope
d Physiotherapy camps to help children with Cerebral Palsy.

Cerebral palsy is a disorder that affects muscle tone, movement, and motor skills .CP usually is caused by brain damage that happens before or during a baby's birth, or during the first 3 to 5 years of a child's life. This brain damage also can lead to other health issues, including vision, hearing, and speech problems; and learning disabilities.
There is no cure for CP, but treatment, therapy, special equipment, and, in some cases, surgery can help kids who are living with the condition.

Past volunteers constructed an outdoor play area at Kisiizi Hospital. Past funding has been used for paediatric patients at the rehab department at Kisiizi Hospital.
Every Volunteer has to raise 2600 towards the project.please support :)

check out the Ucdvo website: www.ucdvo.org
Charity supported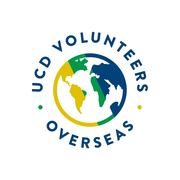 Voluntary organisation for UCD students, staff and graduates to engage in volunteering and global citizenship education programmes.
Top Altruists
40€

Lauren walker

Best of luck Elaine from Kay and Donie.

10€

Alicia kiernan

Best of luck :)

20€
50€
10€
20€

Edel Cummins

Best of Luck Elaine you will do great things ☺️

20€
50€
10€
25€
10€

Clodagh Kennedy

Good luck Elaine ❤️
Full list of Altruists
€ 265
raised of €2,600 goal
11
altruists