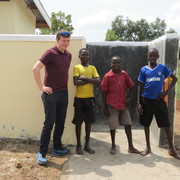 A 13.1 mile slog for Aidlink
After 3 weeks in Africa, I'm not fit to run the 1/2 marathon I signed up to before I left ... but I'm going to give it a go anyway!
Tom O'Connor
€ 250
raised of €200 goal
Story
After 3 weeks in Uganda and Kenya, I've come back unfit and unprepared to run the half marathon I signed up to before I left. Nevertheless, I made a commitment and I'm going to give it a go anyway, hopefully in under 2 hours!I'm in a privileged position to have the opportunity to travel to Africa regularly with Aidlink and see the impact of our work in communities across Kenya and Uganda. Everytime I see people's joy at having access to clean, safe water in their village for the first time, greet a farmer who is now able to grow enough food to feed their family, or meet a girl who hasn't been cut and married off at the age of 11 but instead allowed to finish school, I feel an immense sense of pride at having played some part in that. We'd love to be able to support more people with our projects, but for that we need more money... so I'm preparing to run a half marathon through the streets of Dublin on Sunday 13th August in the hope that people will sponsor me. Any support is much appreciated and trust me, your donation will make a big difference to the lives of people, especially women and girls, living in poverty in Africa.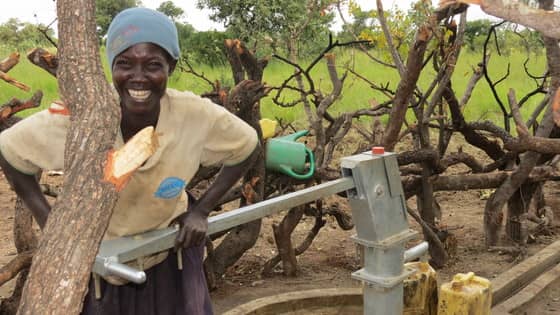 Charity supported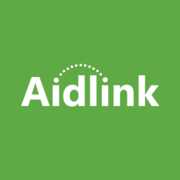 Aidlink is an Irish charity working to educate, enable and empower individuals, families and communities in Kenya, Uganda and Ghana.
Top Altruists
40€

Katie Eaman

Good Luck Tom! Love, The Eamans x

15€
20€
65€

Christine O'Connor

From Mum,Dad, Grandad Tom and Grandma and Grandad

10€

Richard Paul

Run like the wind!

20€

Kim Kendall

I'd say good luck, but instead I'll shout it at you as I run past. See you at the finish line, I'll save you a medal! ;P

20€
40€
20€

Ronnie Myers

Smash it Tom!!!!
Full list of Altruists
€ 250
raised of €200 goal
9
altruists