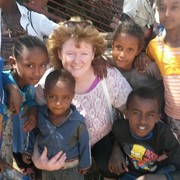 Siobhan's Fundraising Events
I'm heading to Ethiopia next month to support Gorta-Self Help Africa. If you can help support my fundraising efforts I'd be very grateful.
Siobhaun Farragher
Story
I've organised a fundraising dance again this year for Gorta-Self Help Africa on Saturday the 4th of November in Regans in Clonboo. There will be music by Tommy O'Flaherty and Francis Fahy. Tickets cost €5 and there will be food served. It would be great to see all your friendly faces their on the night in support. If you are unable to attend could I ask that you support the work by donating what you can on this fundraising page. Thank you so much too everyone that supports me always.For a brief on what Gorta-Self Help Africa does please read the below.Gorta-Self Help Africa is dedicated to ending hunger and poverty in rural Africa.250 million people in Africa, farmers and their families, suffer hunger and malnutrition, struggling in extreme rural poverty without enough food; left behind by rising economic growth.Gorta-Self Help Africa is a leading international development charity with an expertise in small-scale farming and growing family-farm businesses. They are motivated by injustice, by their expertise in small-scale agriculture and family-farm business, and the opportunity they have to help small farmers change the lives of their families.
Charity supported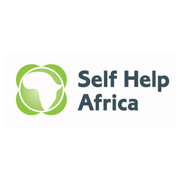 Self Help Africa work in 8 core African countries, tackling poverty and improving the lives of local communities.
€ 0
raised of €500 goal
0
altruists