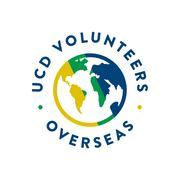 Shauna Dolan
€ 25
raised of €2,650 goal
Story
Hello everybody,This summer I have been fortunate enough to have been given the opportunity to travel with 5 fellow Physiotherapy students to Vijayawada, South India, as part of one of the UCD Volunteers Overseas healthcare projects. Here UCDVO have a shared partnership with Asha Jyothi Handicapped Welfare Society. This centre and its staff work with disabled children and children from poverty stricken/underprivileged backgrounds.  We will spend 4 weeks working at the centre with the international NGO 'Care and Share'. This organisation runs two 'Children Villages', for many children who have been orphaned or abandoned due to HIV/AIDS and extreme poverty.  Many of these children may be living with varying developmental and/or physical impairments. As physiotherapits, travelling with UCDVO, we will assist the local staff at these centres to  rehab and empower children with varying disabilities such as Polio, Cerebral Palsy, Down Syndrome and hearing/speech difficulties to become more independant where achievable and possible. We will also engage in outreach programmes in the local communtiy.  With your support we hope to provide these physiotherapy services to these children, as well as run educational workshops for carers/healthcare staff. As volunteers, we must raise €2650, €1400 which will go directly towads the project for the provision of necessary physiotherapy equipment such as wheelchairs, splints and other gym/rehab equipment. This  will also help to maintian/develop other healthcare resources, which we hope to sustain and keep functioning once we leave the centre and the project. Any donations no matter how big or small would be a great help and greatly appreciated. Your donation will truly go towards an amazing cause.Thank you for reading this message and I hope you will support our project.   
Charity supported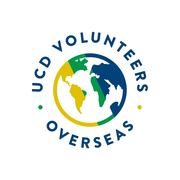 Voluntary organisation for UCD students, staff and graduates to engage in volunteering and development education programmes.
Top Altruists
5€
20€

Tiffani McCormick

Way to go, Shauna! This is awesome!!
Full list of Altruists
€ 25
raised of €2,650 goal
2
altruists