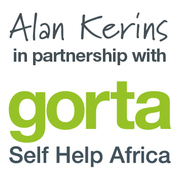 Sean Buckley Zambia Trip
I'm travelling to Zambia in April to visit the projects supported by Alan Kerins in partnership with Gorta-Self Help Africa.
Sean Buckley
€ 765
raised of €10,000 goal
Story
On April 2nd I'll be joining Alan Kerins on a trip to Zambia to visit the work of Gorta-Self Help Africa. In 2015 Alan teamed up with Gorta-Self Help Africa, and in partnership is supporting their programmes to end hunger and poverty in Africa. The proceeds of my fundraising efforts both here online and elsewhere will be going towards  their work in Zambia.  For more information on the programmes please visit. https://selfhelpafrica.org/ie/zambia/Thank you for your support. 
Charity supported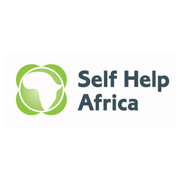 Self Help Africa work in 8 core African countries, tackling poverty and improving the lives of local communities.
Top Altruists
50€
50€
100€
20€
40€

Andy "the vein" Lane

Best of luck bucks, be sure to bring the tunes up the hill!

100€
20€

Caitrion

Good luck Seanie!!

50€
20€

Caroline Hayes

Best luck Seanie!! Caroline, Aylmer and Evan.

40€
20€
25€

Maurice Horan

Best of luck Seanie with it

40€

Iain Corbett

Fair play bucks, enjoy

20€
50€
Full list of Altruists
€ 765
raised of €10,000 goal
15
altruists