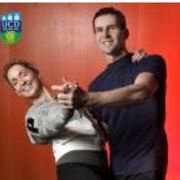 Patricia's StrictlyUCD
At 8pm March 4th, Patricia takes part in StrictlyUCD. All proceeds raised will support UCD Volunteers Overseas & Gorta Self-Help Africa.
Patricia Maguire
€ 320
raised of €500 goal
Story
https://selfhelpafrica.org/ie/strictly-ucd/                                                                                                                                                                                                                                                On Saturday the 4th March 2017 at 7.30pm, Patricia will take part in Strictly (Come Dancing) UCD in the O'Reilly Hall, Belfield Campus, UCD.  All proceeds raised by Patricia, and the 40 other amateur staff/student dancers from across the UCD community, will be to support two very worthwhile causes, UCD Volunteers Overseas and Gorta Self-Help Africa.                                                                                                                                                                                                                                                                                                 Patricia will be dusting off her dancing shoes (after a 27 year career break…) and together with her partner Kevin McDonnell, UCD School of Agriculture &Food Science, they will re-enact that iconic Patrick Swayze/Jennifer Gray lift!!                                                                                                                                                                                                                                                                                                         UCDVO was established in 2003 by the former UCD Chaplain Fr Tony Coote in response to an expressed desire among students to engage in voluntary work abroad. Since its inception and launch as a registered charitable organisation in 2004, UCDVO has extended its activities to projects in India, Haiti, Nicaragua, Tanzania and Uganda and employs two full-time staff to co-ordinate its activities. To date, 1294 volunteers have engaged in environmental, educational, healthcare, construction and computer training projects in disadvantaged communities overseas.UCDVO's Vision is for UCD students to graduate with an understanding of the challenges facing humanity worldwide and the determination and self-belief to tackle the issues underlying poverty and inequality in the world.UCDVO's Mission is to provide UCD students, staff and alumni with opportunities to volunteer for the benefit of disadvantaged communities overseas, in response to needs explicitly identified by those communities.The majority of volunteers are undergraduate UCD students, but UCD staff and alumni also volunteer. While project time overseas is typically for one month in June/July, volunteers undertake a pre- and post-placement training programme which spans an eleven-month period from volunteer selection in November to de-briefing the following September. The training programme covers topics such as the sustainable development goals, intercultural learning, ethical volunteering, health and safety, and practical skills training for awareness-raising and campaigns.The overseas placements are for one month and involve a variety of activities such as construction, teaching, social work, physiotherapy, setting up computer labs and running sports camps for children. Volunteers have a unique opportunity to experience life in another part of the world while contributing their time, energy and skills to the efforts of host NGOs in implementing community development projects. Proposals are received from partner NGOs in each of the countries where UCDVO sends volunteers and projects are carefully planned in collaboration with the local community. UCDVO returns to the same areas each year and has built up strong relationships in each of the communities where volunteers work.For more information, please: Visit our website www.ucdvo.org Contact emily.lyon@ucd.ie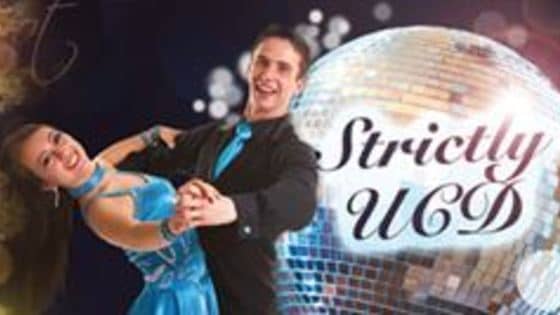 Charity supported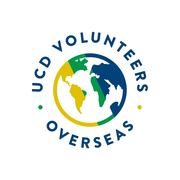 Voluntary organisation for UCD students, staff and graduates to engage in volunteering and development education programmes.
Top Altruists
20€
75€

Amanda Ellis

Good Luck Trish

25€

Orina Belton

Best of luck Trish!

50€

Olivia Maguire

Go Trish! Sorry to miss it, Libby & Mark xx

25€
25€
25€

Cara Mulcahy

All the very best on Sat night Trish xxx

25€
25€

Helen O' Connell

Trish, go girl, you'll be brill! Best wishes, Helen.

25€
Full list of Altruists
€ 320
raised of €500 goal
10
altruists