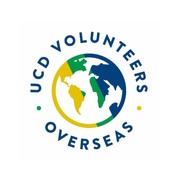 Micheál Markey
€ 1,040
raised of €2,600 goal
Story
Hey everyone,
My name is Micheál Markey and I'm a first year Commerce International student in UCD. This Summer, I was given the amazing opportunity to volunteer with UCDVO in a children's home in South India.
Back in 2010, UCDVO began working in Vijayawada, a poverty stricken area in the south-east of India. Since then, they have been working with the local organisation 'Care and Share' who run two children's homes for hundreds of children who have been orphaned due to HIV/AIDS and extreme poverty.
As Volunteers, we must each raise €2600 for the project. Although I hope to raise a lot of the funds myself, any donations would be a huge help.
With your support, we hope to provide education, organise youth clubs, sports camps, and health education workshops as well as awareness raising campaigns for the children.
Any donations, no matter how big or small would be greatly appreciated and would be going towards an amazing cause.
Thanks a million for reading and I hope you will support our project.
Charity supported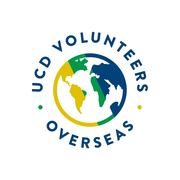 Voluntary organisation for UCD students, staff and graduates to engage in volunteering and development education programmes.
Top Altruists
30€

Mary Malin

Good luck Micheal.

10€
100€

Grainne Duffy

Best of luck Micheal.

10€
10€
20€

Linda Mc Bride

What a great cause. You are a credit to your parents. Enjoy your travels.

10€
15€
30€
10€
10€

Rhonda Harvey sheridan

Best of luck Micheal, you are a brilliant lad!!

10€

Cathy mc guinness

Micheal very best of luck just a lovely thing to do😄

20€
20€
15€
Full list of Altruists
€ 1,040
raised of €2,600 goal
37
altruists