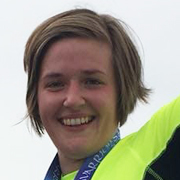 Mairead Supple
€ 2,030
raised of €5,000 goal
Story
Having heard about the amazing work that the Cheshire Homes in Zambia does from my brother in law Ollie who has volunteered in April 2018 and Feb 2019. On researching more and from hearing of the visit and the stories of so many inspiring children, I sat up and took note and wondered "Maybe I could volunteer and go to Zambia".The Cheshire Homes are a home for children living with physical disabilities in Western Province, Zambia. They provide surgery, rehabilitation, education and housing for the children. The Homes have been supported by Self Help Africa since they merged with the Alan Kerins Projects. Self Help Africa have supported the creation of several local businesses, including a guest lodge and a block making factory, creating local employment and also using net profits to fund the Cheshire Homes with the aim for the home to become self-sustaining within the next few years. I was already helping with some fundraising events with my bother in law in 2018 and had seen the amount of time and effort it took to raise money.Just a few weeks ago, in March I asked if there was a team of volunteers going again. Straight away I got the reply, 'we are already planning to go in 2020'. I thought for a while and wondered if I would be able to raise the target of €5,000, or even more.
A week later, I got a phone call to say I had won €1640 on my local Boyle Celtic 50/50 draw. Straight away I thought this was a mistake as I knew I didn't enter the draw that week. I thought maybe someone had done it for me and the only person I could think of was my amazing Mum. I phoned her and she said she did do it for me and put my name on the ticket…. Maybe this was a sign. After having talked to my Mum about my ideas of what I was going to do with the money, she was delighted and never looked for any of her winnings from the ticket she put in for me! I am now going to turn one of my dreams into a reality and go to Zambia in March 2020 to volunteer at the Cheshire Homes. I will use the €1,640 that I won to cover the costs of my trip and will also fundraise €5,000 with all proceeds going to the work that Self Help Africa and the Cheshire Homes do.I am looking forward to travelling to Zambia to volunteer but I am also a bit anxious about the trip and the realities that will hit me when I get there. Any support you can provide in any way at all would make a hugh difference and I would be very grateful for it all. Self Help Africa do amazing work and I as a volunteer in Cheshire Homes aim to support self-sustaining projects to end poverty and the suffering of tens of thousands of children.
Charity supported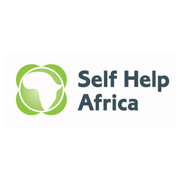 Self Help Africa work in 8 core African countries, tackling poverty and improving the lives of local communities.
Top Altruists
25€
20€
30€
50€
20€

Jacinta Fitzpatrick

The very best of luck to you Mairead 👏🏻👏🏻

25€

Patricia Byrne

Good luck Mairéad

40€

Michelle Fitzpatrick

Well done Mairead your amazing

50€

Ollie Fahy

Well done Mairead, it'll be the experience of a lifetime and will help so many kids in Zambia

40€
50€
20€
1640€

Mairead Supple

Boyle Celtic Lotto 50/50 Prize Money
Full list of Altruists
€ 2,030
raised of €5,000 goal
13
altruists