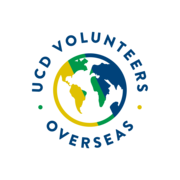 Kim Hogan - North East India
My name is Kim Hogan and in June 2018 I will be travelling to Assam in North East India with UCD volunteers overseas.
Kim Hogan
€ 130
raised of €1,400 goal
Story
Hi there, my name is Kim Hogan and in June of 2018 I will be spending 4 weeks volunteering in the region of Assam in North East India alongside 14 Irish students and 16 Indian master students.  UCD volunteers overseas (UCDVO) is a charitable organisation that do some amazing work all over the world in countries such as; India, Haiti, Uganda, Tanzania, and Nicaragua. Last summer, I was lucky enough to volunteer in Assam as part ofthe 2016/17 project and this summer I will be returning as a student leader.  During the four weeks we gave educational workshops to both children and adults on relevant topics expressed by our host communities such as health and hygiene, empowerment, English language and workshops which offered support and advice on how to tackle certain issues such as school-drop outs. We produced and distributed booklets which contained the information of these workshops to the community with added information on relevant contact numbers and comic strips on social issues. We also successfully renovated 4 anganwadi's, which act as pre-schools for younger children and health-care and information centres for the community. We performed a street play in the local markets to highlight the issue of alcoholism, domestic violence and the importance of education. As well as funding a local well for one of the communities and educational enhancement training for the teachers of the schools. This summer we will be carrying out similar actives but in different communities than those of last year and the previous years UCDVO has worked within Assam. All this amazing work could nothave been done without the generous donations from the volunteer's family, friends and sponsors. This year I must raised €2,600, of which €1,200 I will be funding myself as it will be going towards accommodation and flights. Therefore, any donations received will be going directly to the project costs to benefit the communities we will be working with. Any donations of any size will be greatly appreciated. Thank you.
Charity supported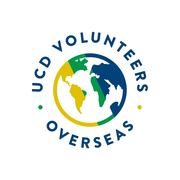 Voluntary organisation for UCD students, staff and graduates to engage in volunteering and development education programmes.
Top Altruists
15€
10€
40€
40€
20€
Full list of Altruists
€ 130
raised of €1,400 goal
5
altruists