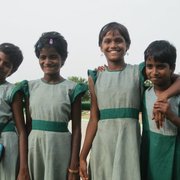 Kate Holland
€ 190
raised of €2,600 goal
Story
Hi girls and boys,
I've luckily been chosen to travel to South India next summer with the UCDVO society. I'll be involved in working on an education and community development programme in a children's orphanage in Vijayawada with twenty-four other volunteers.
UCDVO established a partnership with the international NGO Care and Share which run two 'Children's Villages' for over one thousand children who have been orphaned or abandoned as a result of HIV/AIDS and extreme poverty. Each year, volunteers live with the children for one month and organise youth clubs, sports camps, and health education workshops as well as awareness raising campaigns.
South Indian State ANDHRA PRADESH Profile
Andhra Pradesh, one of 28 states in India, is located along the south-eastern coast. It is the country's 4th-largest state by area and 5th-largest by population, with more than 75 million people. In the late 1990s, Andhra Pradesh was relatively poor and in the midst of a fiscal crisis. Its per-person income was about US$385, nearly 22% of its population was below the poverty line, and 40% of its primary school-age children were out of school.
Andhra Pradesh in many ways reflects the development crisis of the country at large. The agricultural community seemingly remain unaffected by the otherwise impressive growth vis-à-vis a growing IT industry and increasing private sector investments in power, road infrastructure and industry; rural/urban disparities mean access to and quality of basic services in health, nutrition, education and sanitation for many, remain poor.
Twenty-five volunteers will be travelling to Andhra Pradesh, India to work on a number of projects in partnership with the local community. The five main project areas include:
1. English language classes in primary schools

2. Summer camp activities including sports, arts and crafts, music and dance workshops

3. Youth clubs and health education workshops

4. Physiotherapy project for children with disabilities

5. Refurbishment of care homes and education centres
I would be extremely grateful for any donation you could contribute to my target. All donations big and small are very much appreciated and will all go towards continuing the development of the Care and Share organisation in South India.
If you have any queries please feel free to contact me at catherine.holland@ucdconnect.ie
Thank you again for your kind generosity!
Kate xxx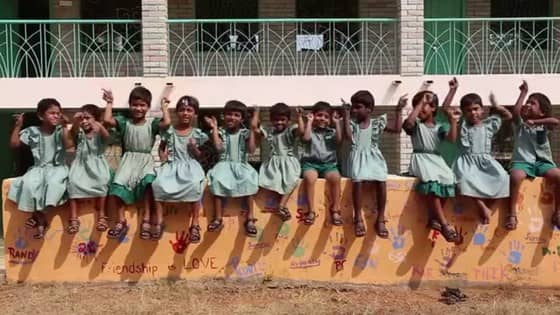 Charity supported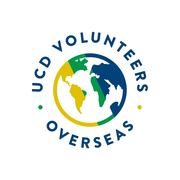 Voluntary organisation for UCD students, staff and graduates to engage in volunteering and development education programmes.
Top Altruists
15€

Emma doyle

Well done to all involved,amazing work!

30€
10€
10€

Neev Basmati

Good Luck Kate :) XXX

15€

Joe Allen

All the best Kate!x

20€
20€

Fraser Young

Good luck Kate Catherine!

10€
20€
10€
10€
10€
10€
Full list of Altruists
€ 190
raised of €2,600 goal
13
altruists