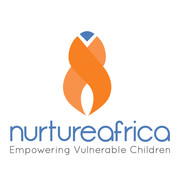 Ian's UCDVO 2021
Ian's fundraising page for UCDVO Virtual Volunteering Project 2021 in collaboration with Nurture Africa, Nansana, Uganda.
Ian Harding
€ 275
raised of €600 goal
Story
As many of you close to me are aware, in June 2020 I hoped to embark on a UCD Volunteer Overseas programme as Project Co-ordinator. This project was to be in partnership with Kisiizi Hospital, Kabale, Uganda in which a group of enthusiastic student volunteers hoped to implement various ambitious projects.  Like many plans of 2020, this one also did not turn out quite as we had hoped. UCDVO as an organisation has shown clear passion and agility in its ability to convert its projects to the virtual sphere. These last 12 months we have all surprised ourselves with what we can achieve through virtual means. Virtual volunteering is an exciting opportunity whereby the organisation hopes to continue working alongside their overseas partners to continue their effective work and continue to strengthen relationships and solidarity.This year I will again be undertaking the role of Project Co-ordinator with the Health Project we are developing with our Partners in Nurture Africa, Nansana, Uganda.In 2020, due to Covid-19, UCDVO and Nurture Africa, together with UCD School of Public Health, Physiotherapy & Sports Science, completely re-designed the planned volunteer programme in order to deliver the summer camp and volunteering activities remotely as part of a pilot virtual volunteering programme.For further information on this, please visit the following websites: https://www.ucdvo.org/wherewework/uganda/https://www.nurtureafrica.ie/healthcareAny donations, big or small, are very much appreciated!
Charity supported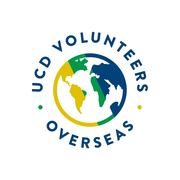 Voluntary organisation for UCD students, staff and graduates to engage in volunteering and development education programmes.
Top Altruists
50€

Kind donation from Mammy & Paps

20€

Kindly donation from Tim Harding

20€
20€
20€
25€
20€
Full list of Altruists
€ 275
raised of €600 goal
7
altruists