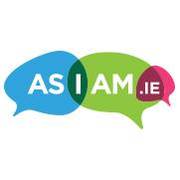 Harry Slowey - AsIAm 100km Cycle
I'm doing the AsIAm 100km Cycle. AsIAm is an Autism charity, working to make Ireland more inclusive. All support is really appreciated.
Harry Slowey
€ 4,150
raised of €2,000 goal
Story
I am participating in the AsIAm Annual 100km cycle on the 19th May 2018.  This cycle starts in Killiney proceeding onto Kilternan and into the wild hills of Wicklow continuing through to Bray and back to Killiney.  AsIAm is a national autism charity which is working to change public attitudes towards people with Autism and to empower people with Autism to fully participate in Irish Society.  They run a range of super programmes in schools, universities and communities around Ireland.  The funds raised will be focused on supporting the work the organisation does in empowering young people with Autism in the community and in third level, through the work of the organisation's Youth Engagement Officer.  Any support you can provide will be greatly appreciated.
Charity supported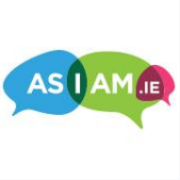 AsIAm aims to provide a one-stop shop for the Autism community in Ireland, focusing on the need to advocate, support and educate.
Top Altruists
50€
100€
50€

Ciaran O Reilly

Good luck Harry

100€

Finian Daly

Best of luck Harry

100€

John o connor

Harry Gary Mc Entee has a severely autistic 26year old son called Brian. So severe that he and Kris could not go on holiday or out for a meal for the first 17/18 years of marriage.

100€

Niall Powderly

Well done H

100€

Michael Grehan

Great cause Harry, good luck.

100€
100€

Well done Harry. May the road rise up to meet you and may the wind be always at your back.

100€

Gerry Fitzpatrick

Well done Harry, best of luck

100€
100€

Des McGarry

Well done Harry

100€

Rob Adams

Best of luck Harry

150€
Full list of Altruists
€ 4,150
raised of €2,000 goal
36
altruists