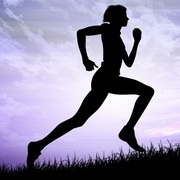 Mini Marathon 2017
Help me raise vital funds for our partners in Kenya and Uganda by donating whatever you can to my fundraising page for Aidlink.
Gemma Grimes
€ 940
raised of €1,000 goal
Story
After a year 'off' my usual regular training (ahem), I plan to run the Women's Mini-Marathon in support of Aidlink. This year, Aidlink's partners are facing extremely difficult circumstances with extensive drought with no sign of rains. Their already difficult plight is made even more stressful with reduced funding from Irish Aid. So in a year when funding has been reduced and thousands of people our partners work with every day facing famine, your support means more than it ever has before. If you can spare anything to support my quest to support them, I would be most grateful. 
Charity supported
Aidlink is an Irish NGO working to improve the lives of those living in poverty in Kenya, Uganda and Ghana.
Top Altruists
20€
10€

Kathleen Collins

Well done Gemma!

50€
10€

Niamh Reilly

Best of luck and well done x

30€

Dawn Spratt

Have a great day Gemma .

20€

Alicja Rusin

Best of luck Gem x x

100€
20€

Gemma Grimes

Mary & Joe Chadwick

50€
20€

Rachel

G'wan ya good thing!

20€

Michelle Heraughty

Will be doing a half on the same day so will be thinking of you :)

20€
50€
10€

Jane McLoughlin

Best of Luck Gemma

10€
Full list of Altruists
€ 940
raised of €1,000 goal
27
altruists