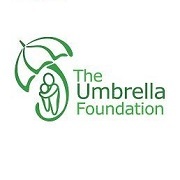 Ciara's Brawling 4 Nepal
Brawl 4 Nepal VI is on the 11/11 raising funds for the Umbrella Foundation Nepal - come along or sponsor me or both! www.umbrellanepal.org
ciara close
€ 1,265
raised of €1,000 goal
Story
Its that time of year again, where I put my face and my pride on the line in the name of raising a few bob towards the incredible work that the Umbrella Team do in Nepal with vulnerable children and young people impacted by trafficking and the after effects of the war and natural disaster in the country. Last year we raised over €21,000 and this year we're aiming at €30,000!
If you can support with a donation please do, and if you can come along on the night please please do - I'll be missing a whole lot of siblings who will be spread around the globe and if you know the Close Family you know that me going out to fight with out them is like Hawkeye showing up in the Avengers without a bow and arrow...pointless! Though rumour has it one John Close might show up...

This is a fight to maintain Dr. Crushers* undefeated status, going up against the one and only Mohammad Aldi* again. Last year was whopper, this year, again, I'll whopp her ;)
*Names and walk on tunes are subject to change...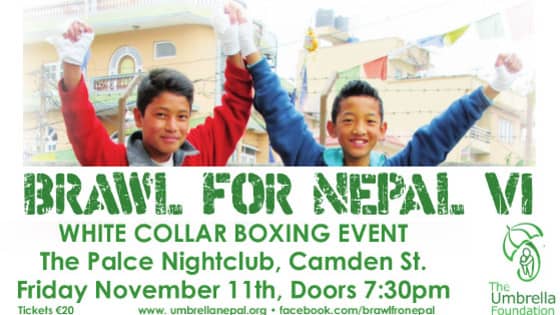 Charity supported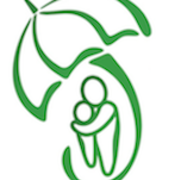 We are a children's charity working to relieve the impact of trafficking, poverty and war on the children of Nepal
Top Altruists
100€
25€
25€
50€
25€

Siobháin Corkery

Hope you putt all you learned at those Sheriff Street Christenings to good use! Well done Ciz! Siobháin and Ed X

25€
20€
20€
25€
25€
50€

Eadaoin Close

Taiwan supports Trunchbull! x x x

25€

Paul Close

Knock em dead!

50€
25€

Clara jenkinson

Well done Ciara! Best of luck! Clara x

50€

Sonya Nirwan

Good luck Ciara xoxo

250€
250€
25€

Sarah Quinn

Good woman Ciara, total legend!! Good luck xx

50€

Niamh Cullen

Best of luck you crazy chick!

25€
25€
25€
50€

Best of Luck Dr. Crusher!
Full list of Altruists
€ 1,265
raised of €1,000 goal
24
altruists