I am undertaking 2 Marathon Open Water Swims in one Summer, the Catalina Channel in LA, and the English Channel.  I am paying my own way for my 'hobby', and want all monies raised to go to a very worthy cause in The Alzheimer Society of Ireland.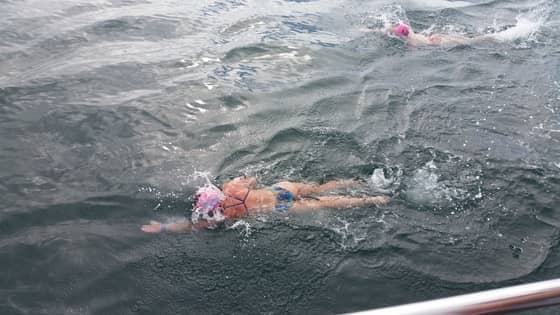 The Alzheimer Society is Ireland's leading dementia specific service provider with over 100 services across the country.
130€

Carol Cashell

Thank you for Donations dropped off to Mum, from the Neighbours in Cahergal.! CC

120€

Carol Cashell

Thank you to my Work Colleagues @ Musgrave dropping by my Desk!

20€

Sinead Caulfield

Wow! So very impressive Carol.

20€
60€

Claire Canning

Well done Carol! I'll be a more regular training buddy for the next one. :)

500€
20€
25€

Brenda sisk

congratulations triple crown queen! Amazing swimming these last few weeks!

20€

Adrian Healy

Best of luck Carol.

50€
35€

John kiely

Best of luck and we're looking forward to welcoming back a triple crowner 👑👑👑

40€
50€

Fergal O'Gara

Best of luck and enjoy!