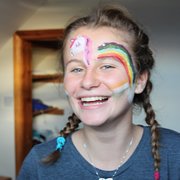 Benny@UCDVO-SWL
Hi, I'm Benedetta. Welcome to my fundraising page! I'm a student in UCD and I am raising funds to support charity work in New Delhi.
Benedetta Comes
€ 670
raised of €1,200 goal
Story
Hi! I'm Benedetta  Comes. I'm studying maths and philosophy in UCD . After some years of volunteering in Italy with Italian children I decided to get involved in something different. Therefore this year I'm involved in volunteering  with a charity centre in New Delhi with UCDVO, a volunteering organisation of my universiy. The Community Educational and Development Centre (CEDC) in Sangam Vihar, New Delhi, is run by the Society for Working Life (SWL) and Women, Work and Health Initiative (WWHI), and enables 100 children from the poorest areas of the city to access education and nutritious meals. SWL's primary focus is promoting education and skills to girls, women and youth from the underprivileged sections of society. As well as raising funds to help the great work of the CEDC, I will be working with a team of people here in Ireland to prepare and deliver educational activities during the summer. I won't be going to India - the volunteering is all done virtually. Thanks for visiting my fundraising page. Hopefully, with your help, I can reach my fundraising target, in order to create a connection with these children and have the opportunity to share times together even if only through a screen:))
Charity supported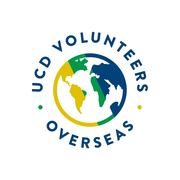 Voluntary organisation for UCD students, staff and graduates to engage in volunteering and global citizenship education programmes.
Top Altruists
20€
20€

Giuliana Gallo Pecca

Grande Benedetta!

20€

Imma Mancuso

Well done Benedetta !

50€
30€

Nicole Covella

Grande Benedetta!!! Sei davvero in gamba!!!

100€
20€
20€

Giorgia Bianco

Grande Benny <3 -Da Laura e Gio

Silvia Collazuol

Grande Benny!

50€

Estella Cigna Angelidis

Bravissima Benedetta ! Buon lavoro !
Full list of Altruists
€ 670
raised of €1,200 goal
16
altruists