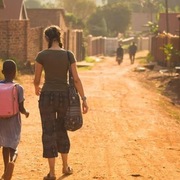 Alex Start
€ 300
raised of €500 goal
Story
This summer for 4 weeks, a group of 20 of us are going to a small village in Uganda called Nansana. Here there is a high incidence of Cerebral Plasy. This is a disease in which there is damage to the brain and muscle movments are greatly impacted. This physiotherapy treatment and medicines we bring helps to slow down the progression of this disease. We also give workshops in basic first aid, sanitation and safe cooking procedures. Anything you could donate to help to fund raise for this trip would be greatly apprecited. 
Charity supported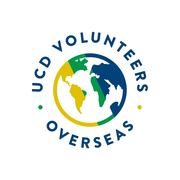 Voluntary organisation for UCD students, staff and graduates to engage in volunteering and global citizenship education programmes.
Top Altruists
50€

Well done AlexFrom the Cooke family

100€

Cathy Allen

Best wishes for your time in the Pearl of Africa Alex. It's an amazing country.

50€
50€

Rachel Connellan

I am a friend of your proud Mum's. Well done, Alex!

50€

Murphys Appian Way

Very best of luck Alex.
Full list of Altruists
€ 300
raised of €500 goal
5
altruists