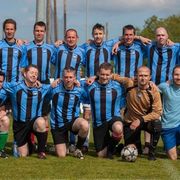 € 20,038
raised of €30,000 goal
Story
We are the Wild Geese; a veteran football team into our 10th Year of playing football. The Wild Geese takes its name from our love of bringing football to like-minded people in foreign shores.  Those 10 years have not just seen us play football and engage in tournaments in Ireland, Italy and France, but have seen us raise vital funds for worthy causes along the way. Founded by a group of lifelong friends, we are a motley crew ranging in age from our 20s to our 50s. We have organised and participated in several international veteran football friendlies, not least a six-a-side soccer tournament which raised over €100,000 for reconstruction efforts following the 2010 earthquake in Haiti. The Turkana initiative has been inspired by one of our team-mates who previously spent four months there, teaching and assisting development projects in the region. We want to raise €30,000 to build a community centre in Nachukui, a town in the north east of Turkana, which will afford the people of the area a social, educational and cultural hub. The nomadic Turkana are traditionally shepherds and gatherers, relying on herding goats, sheep, camels and donkeys. Hardship is a way of life for these nomadic people of Turkana with an almost permanent battle against the ill effects of drought. Driving through the region one is struck by a feeling that it is virtually a desert with acre upon acre of dry land that is nothing but thorny bushes andanthills. With this remoteness comes a significant shortage of healthcare centres and educational facilities (80% of the Turkana people are illiterate).We are hoping to undertake various fundraising activities in the coming months to help raise the money required to build the community centre.  Please take the time to sponsor me – these people really have nothing and whatever you can spare will go a long way.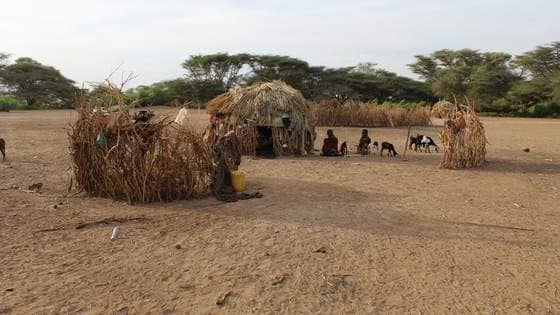 Charity supported
Aidlink is an Irish NGO working to improve the lives of those living in poverty in Kenya, Uganda and Ghana.
Top Altruists
Martin Mc Adam

Really great cause!

50€
200€

Michael Duffy

Donation made in lieu of Niall Joye, Draeger Ireland

100€

Rossa Butler

Best of luck John, such a worthy cause. Kate, Rossa & Liam

20€
950€

Niall Joye

Well done on a great cause. Noel, Annette, Manus, Frank, Conor, Tony, Aidan, Kevin, Bill, Tom, Dermot

200€
20€

Jason Scott

Fair play you yas and good luck with the fundraising. I'm sure it will be a great trip. Jason (Nicole's dad)

20€
100€

Stephanie Keogan

Best of luck guys.

Niamh Wynne

Go on Derek, ya legend!

20€

Ronan Murphy

Best of luck with the fundraising. Sorry I can't make it.

50€

Vinnie Kennedy

Martin... Play well!
Full list of Altruists
€ 20,038
raised of €30,000 goal
41
altruists
Join this campaign
Great people who already joined this campaign