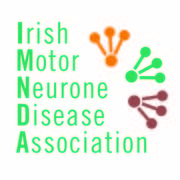 Cause
Motor Neurone Disease (MND) is a progressive neurological condition that attacks the motor neurones, or nerves, in the brain and spinal cord. This means messages gradually stop reaching the muscles, which leads to weakness and wasting. MND can affect how you walk, talk, eat, drink and breathe.
Response
The Irish Motor Neurone Disease Association (IMNDA, CHY 8510) is the only organisation of its kind in the country. We are dedicated to working on behalf of people living with MND and their families and carers.

Projects in 2023
sorry no project yet.