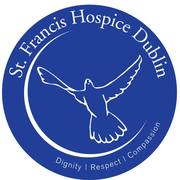 Cause
Many people with serious illnesses living in north Dublin city and county require specialised medical care in order to provide patients with relief from the symptoms, pain, physical stress, and mental stress of a serious illness—whatever the diagnosis.

Response
St. Francis Hospice provides specialist palliative care and supportive services to patients, their families and carers - without financial cost to patients.

Some of the services we offer include:
The Community Palliative Care Team, to advise and support families caring for loved one, and to enable the person to be cared for in his/her own home;

Hospice Day Care provides additional care and support to patients living at home;

Outpatient Services;

In-Patient Units offer admission for symptom management, and specialised care in the final stages of illness;

Bereavement Care for a patient's family.
Projects in 2023
sorry no project yet.