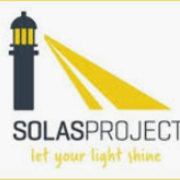 Solas Project
Solas Project's vision is to see an Ireland where all young people know their self-worth and can take full advantage of their potential
Education - Ireland
€ 17,460
raised of €0 goal
Create fundraising page
Donations made here are eligible for a charity to reclaim in tax paid in Ireland
Cause
In Ireland, not all children and young people truly know their self-worth and can take full advantage of their potential.
Response
Solas Project provides a range of innovative interventions. We place high value on self-worth, character and motivation, working to address the socio-economic and educational imbalances faced by so many in Ireland today. Our programmes equip and empower children to live full lives and become positive participants in society. Through learning and mentoring, as well as personal and social development, we support young people to create a brighter future for themselves and their communities.

Projects in 2023
sorry no project yet.