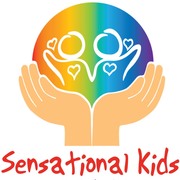 Cause
To promote the health and welfare of children with special needs children in need of additional supports by managing and operating a centre in County Kildare to enable such children to develop to their full potential by providing clinical assessments, occupational therapy, sensory integration therapy, speech and language therapy, psychological services and evidence-based therapies which impact on child development and wellbeing, and to make such services available to a wider population within the Republic of Ireland by endeavouring to open further such centres.
Response
Sensational Kids provides affordable and accessible child development services for children of all abilities. With locations in Leinster, Munster and soon Connacht. Sensational Kids bridges the gap between public and private services, providing affordable early interventions within a short time-frame. Sensational Kids provides training workshops to 500 professionals each year. Finally, Sensational Kids runs Ireland's only child development and learning store providing access to educational and specialist therapy resources to help children to reach their potential.
Projects in 2023
sorry no project yet.