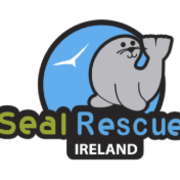 Projects in 2018
Rescue. Orphaned, sick and injured Common and Grey seal pups are rescued from around the whole coast of the Republic of Ireland. We rely on members of the public who come across pups in distress and our amazing team of coast wide Rescue Volunteer Network to bring rescue and transport the pups to our centre for care.

Rehabiliate. Pups are brought straight to the centre, sometimes after travelling long distances. Once admitted into the hospital we record all important details about the pup from who rescued it, to where it is from, any injuries and illness, and weigh the pup. We calculate the amount of food to give the pup and begin by hydrating it as it may have been days since it was fed by its mother. We clean, treat and bandage any wounds or injuries and check temperature regularly. Antibiotics, worming treatments and any other medicines are prescribed immediately on arrival after initial assessment.

Release. Once the pups have reached their target weights and are fit and healthy we release them back into the wild (25-30kg for commons and 35-40kg for greys). When possible we try to release the pups as close to where they were originally found, though sometimes this is not possible. We encourage the rescuers, adoptees and the general public to come along to the release of the seals - a rewarding and beautiful experience!