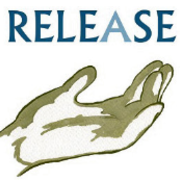 Cause
There are almost 4,000 people imprisoned in the Republic of Ireland. 62% of those released from prison in Ireland reoffend within 3 years. It is estimated that each case of reoffending that is prevented could save the public purse €68,959 per prisoner per year.
For the majority of those who reoffend, there are many mutually reinforcing factors in their decision to commit a crime, including lack of accommodation, employment, or education; addiction; and loss or lack of personal relationships.
Response
Release aims to reduce recidivism in Ireland.
We Relate - connecting prisoners with one of our 65 trained, IPS approved mentors, who listen to the needs of the individual and foster long-term relationships that extend beyond their sentence.
We Restore by offering addiction recovery, parenting, and character development courses in prisons.
We Reintegrate ; providing advocacy, family remediation, enterprise opportunities, and fellowship groups for ExOffenders in the community.
Projects in 2023
sorry no project yet.