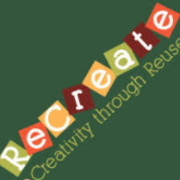 Cause
We work with local and national businesses to collect unwanted and surplus items, for use in early childhood education, schools, colleges, special needs groups & community centres, and by individuals for art, craft, theatre and creative projects of all kinds. This helps local businesses produce less waste, helps our schools and communities to stretch their budgets and their imagination, and helps the environment by reducing waste and our carbon footprint.
Response
ReCreate is a social enterprise making art materials and educational supplies accessible and affordable to every sector of the community for all kinds of creative purposes. We are inspiring tomorrow's inventors, engineers, and entrepreneurs by making unique and unusual open ended materials freely available at a fraction of the price of high street art shops.
Projects in 2023
sorry no project yet.