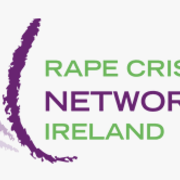 Cause
Extend RCNI's knowledge base around the origins, impact, extent and responses to sexual violence in Ireland.
Engage with policy-makers, key institutions and wider society, on behalf of the RCNI membership, who use their experience to inform policies and social change agenda.
Harness the capacity of Rape Crisis Centres to develop and enhance their capacity to continue to act as pivotal agents in a community-based response to sexual violence.
Response
Build a whole of society response to sexual violence through best practice expertise, and partnership to prevent sexual violence.
Address a portfolio of issues from a strategic perspective so that the RCNI and its members' day to day practices maximise resources to mobilise a proactive response to practice and policy issues.
Support and assist the RCNI membership to agree and implement professional standards in the provision of services and to take on membership rights and responsibilities so as to strengthen the response to sexual violence.
Projects in 2023
sorry no project yet.