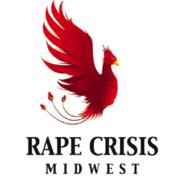 Cause
Our mission is a society where all men, women and children can live free from sexual violence. We address the constantly changing, and unfortunately often rising, number of rape and sexual abuse survivors in the Midwest. Our service regularly deals with people in crisis, and also those abused as children.
Response
To provide information and support, non-directive and non-judgemental counselling, along with training and education in an attempt to combat the considerable issue of sexual violence in society.
Projects in 2023
sorry no project yet.