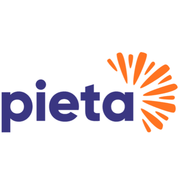 Pieta
Pieta House is a Suicide and Self-Harm Crisis Centre, offering a confidential, free-of-charge counselling service
Human welfare - Ireland
€ 51,979
raised of €0 goal
Create fundraising page
Donations made here are eligible for a charity to reclaim in tax paid in Ireland
Cause
Thousands of people in Ireland experience suicidal thoughts or engage in self-harm and feel they have nowhere to go or no one to turn to.

Response
Pieta House provides a free, therapeutic approach to people who are in suicidal distress and those who engage in self-harm. Since it's foundation in 2006, Pieta House has helped over 50,000 people in suicidal distress or engaging in self-harm, We know have 15 centres as well as 5 outreach centres around Ireland. We also operate a 24 hour helpline at 1800 247 247
Projects in 2022
sorry no project yet.