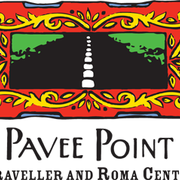 € 6,020
raised of €0 goal
Create fundraising page
Donations made here are eligible for a charity to reclaim in tax paid in Ireland
Cause
Our Work Pavee Point Traveller and Roma Centre is a national NGO that works to promote Traveller and Roma human rights in Ireland through research, policy development, advocacy and collective community action. We work to address the needs of Travellers and Roma as minority ethnic groups experiencing exclusion, discrimination and racism. Our work involves a community work approach based on the principles of human rights, participation, equality and interculturalism. Our Vision Travellers and Roma are fully recognised and respected as minority ethnic groups who are proud and confident in their identity and exercising their human rights.
Response
Goals The following four goals were identified for the five year period of this Strategic Plan (2017-2021). 1. To promote Traveller and Roma cultural identity and ethnicity 2. To support direct Traveller and Roma participation and empowerment 3. To address current issues and inequalities for Travellers and Roma 4. To strengthen Pavee Point as an organisation Programme Work We work according to a variety of programmes and our programmes all work to achieve our Strategic Goals. Our current programme areas are Health including Primary Health Care, Men's Health and Mental Health; Violence Against Women; Drugs and Alcohol; Roma; Ethnic Equality Data and Information. For further info see our website -www.paveepoint.ie
Projects in 2023
sorry no project yet.