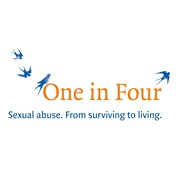 Cause
In Ireland research has shown that one in four children (27%) will experience sexual abuse before the age of 18. Despite well publicized scandals and reports, many Irish people remain unable to respond to this problem and the long term damage it creates individually and at societal level.

Response
One in Four's vision is an Irish society where
children are safe from the threat of sexual abuse
. We want Ireland to move from a society where one in four is sexually abused, to
a society where nobody is abused
.
One in Four gives voice to the people who have experienced sexual abuse and provides a space that by its very existence challenges feelings of shame, isolation and self blame.
Projects in 2023
sorry no project yet.