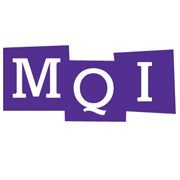 € 25,155
raised of €0 goal
Create fundraising page
Donations made here are eligible for a charity to reclaim in tax paid in Ireland
Cause
Ireland is facing a continued growth of homelessness and drug use and increasing levels of hardship and vulnerability experienced by the many men and women caught in drugs and homelessness. While there is much talk of the improving economic situation, these improvements haven't filtered down to those most in need.

The statistics around fatalities amongst drug users are a national disgrace. In the eight year period from 2004 to 2011 there were a total of 4,606 deaths by drug poisoning and deaths amongst drug users. In 2011 alone the number of deaths b ypoisoning, which were recorded, rose to 365.

Response
A national voluntary organisation founded by the Franciscans in 1969, Merchants Quay provides a range of care and treatment services for homeless men and women and for drug users.
Our GOAL is to build a society where the incidence of drug related harm – such as crime, poverty, HIV and homelessness – is greatly reduced, and the range and quality of drugs services are maximised.
Our MISSION is to provide the steppingstones for every point of a man's or woman's journey out of homelessness and addiction, and toward a drug free life, from a cup of tea and a hot meal, to needle exchange services aimed at reducing harm related to drug use, to help with housing and employment, to detox and drug free rehab services, settlement and aftercare support.