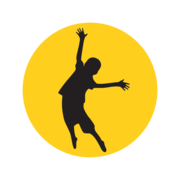 € 0
raised of €10,000 goal
Create fundraising page
Donations made here are eligible for a charity to reclaim in tax paid in Ireland
Cause
Kids Club Kampala was set up to overcome the lack of hope and self-esteem of children living in situations of extreme poverty in Kampala's slums.

Response
We work to bring about sustainable changes through various development projects. We do this through access to education, keeping children safe, supporting basic needs and community transformation. Currently reaching up to 4000 children and their families every week.

Projects in 2018
Ewafe Project:

Kids Club Kampala's Ewafe Project supports children who have been abandoned in the slums of Kampala. Ewafe, which means 'Where We Belong' in Luganda, is supporting children who have been abandoned through providing for their immediate needs and their long term welfare. The project offers emergency help and a safe place to live, while also working toward reuniting children with their relatives or finding permanent foster families for them.





Encouraging Education:

Our Encouraging Education project allows children who would otherwise have no access to education to have the opportunity to learn through taking part in informal education classes. These classes are taught by Ugandan teachers and run weekly from Monday to Friday throughout the year in different slum communities across Kampala. This not only helps children to gain a good education and acquire behavioral skills, but also gives children a safe place to go every day, away from the dangers of slum life. After class, each child gets a hot, nutritional meal which means they won't go hungry either.





Women's Initiatives

We help women to gain new vocational skills and run income generation projects, with the aim of contributing to lasting changes in the lives of these women, their children and entire communities. We teach women how to make various craft and textile items which are available to buy from our shop. Profits from sales of these items go directly back to the women and help to provide them with a sustainable source of income for their families. These projects not only give women much needed income and skills, but they also help to empower them and build their sense of community. They find strength as a group of women who all support each other.




Feeding Programme

We provide a hot, nutritious meal for all children who attend our weekly Kids Club activities at each of our centres. We also provide a daily meal for every child attending our Education Project. Food parcels are given to the neediest families, who struggle to feed themselves and their children.

Clothing and Shoes

For children in Uganda, receiving new clothes is a great luxury and a very exciting opportunity. We regularly give out clothes, shoes, blankets, toys and other essential items to the children, which have been kindly donated from people all over the world.



School Supplies

Even when families can afford to send their children to school, students are often unable to participate fully due to a lack of essential school materials. We provide children in our communities with necessary school supplies such as exercise books, pencils and pens. This supports their learning by giving them the tools to put into practice what they've been taught and, as a result, improves their overall lesson retention.


Health and Sanitation

We regularly donate mosquito nets, soap, toothbrushes and toothpaste to the children in our communities. These items are vital to help fight infections and disease that, unfortunately, come with living in the unhygienic and unsanitary conditions of Kampala's slums.


Toys and Games

Receiving new toys and games to play with is a huge treat for the children, and goes a long way to bring hope, love and joy into their lives and helps put a smile on their faces.