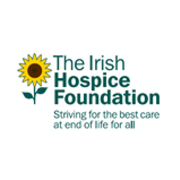 Cause
Death and dying affects each and every one of us. Every year, 29,000 people die in Ireland and up to 290,000 are newly bereaved. No one should face death or bereavement without the care and support they need.
Response
The Irish Hospice Foundation strives for the best care at end of life for these people. It works to provide these individuals with the opportunity to make their own choices with dignity and respect.
Projects in 2023
sorry no project yet.