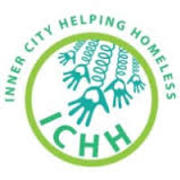 € 95,319
raised of €250 goal
Create fundraising page
Donations made here are eligible for a charity to reclaim in tax paid in Ireland
Cause
To provide support to families, children and single adults who are homeless.
Response
We operate a seven day outreach service across the city, coinciding with our mobile outreach unit. Our outreach support service operates nightly providing access to beds, sleeping bags, food or case management refferal. Inner City Helping Homeless operate a 16 hour daily mobile outreach service, responding to rough sleeper reports within 15 minutes of a call. This service operates seven days per week.

Projects in 2019
To offer rough sleepers access to a bed if available from Central Placement Services or provide them with a sleeping bag, some hot drinks, food and a chat from our outreach volunteers.


To operate through our day service - case management alongside client refferal also advocating on behalf of clients who are finding it hard to gain access to service.

ICHH is a volunteer led charity therefore we have to rely on donations from the public and have to come up with new ideas for fundraising. The Annual ICHH Cup 1-day football tournament is one such initiative and is supported by many sponsors, volunteers and local businesses.