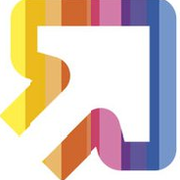 € 0
raised of €2,000 goal
Create fundraising page
Donations made here are eligible for a charity to reclaim in tax paid in Ireland
Cause
Dyslexia is a specific learning difficulty which affects the acquisition of fluent and accurate reading and spelling skills; approximately 10% of the population is affected.

Response
Founded in 1972, the Dyslexia Association of Ireland (DAI) works with and for people affected by dyslexia, by providing information, offering appropriate support services, engaging in advocacy and raising awareness of dyslexia.

Projects in 2019
We will continue to run both an Information Service from our national office and an Assessment Service. We have a team of educational psychologists who provide a range of assessment services. We work with children, young people and adults.

We will continue to lobby for greater awareness and improved services for those dealing with dyslexia both nationally and locally. All DAI members are also encouraged to lobby and campaign, as there is great strength in numbers.

We will continue to provide a range of specialist tuition services for children with dyslexia, e.g. one-to-one tuition, weekly workshop classes, summer schools. We also run specialist tuition for adults.