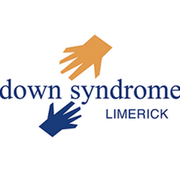 € 2,331
raised of €80,000 goal
Create fundraising page
Donations made here are eligible for a charity to reclaim in tax paid in Ireland
Cause
We endeavour to support families and individuals with Down Syndrome throughout their life, through a range of Social, Education and Development activities.

Response
Our objectives are: • Raising awareness of Down syndrome • Development of supports and services to enable people with Down syndrome to achieve their full potential – particularly where access to these supports and services is difficult. • Creating a comfortable and safe environment for our members to meet with their peers
Projects in 2021
Continue to support our members by providing essential therapies like Speech and Language Therapy and Occupational Therapy. This includes providing support to members, their families as well as teachers, resource teachers and SNAs that are involved in the education of our members.

To support new and existing families through our peer support liaison team. This will involve extending the Parent Link programme and providing access to counselling sessions for our members and their families.

To restart the adult education programme (Ability) and to include two new modules - MOTE and the Work Skills programme. These modules will assist our adult members to gain meaningful employment and we will work with employers in the region to secure work placements and employment as much as possible.

To continue to offer a range of social events for our members of all ages including dance classes, art, drama, cycling lessons, swim lessons, yoga, zumba and to extend the youth club provision to other age groups in the membership.