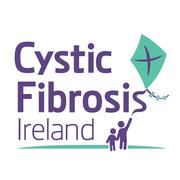 Cause
Cystic fibrosis (CF) is an inherited chronic disease that primarily affects the lungs and digestive system of about 1200 children and adults in the Ireland (70,000 worldwide). A defective gene and its protein product cause the body to produce unusually thick, sticky mucus that clogs the lungs and leads to life-threatening lung infections and obstructs the pancreas and stops natural enzymes from helping the body break down and absorb food.

Statistics:
About 50 new cases of cystic fibrosis in Ireland are diagnosed each year.
Because of new born screening, most babies with CF should now be diagnosed quickly.
Around 55% of the CF patient population in Ireland is aged 18 or older.
The predicted median age of survival for a person with CF is in the early and mid-30's in Ireland.
Response
Our mission is to assist the development of the means to cure and control Cystic Fibrosis (CF), to promote the interests and welfare of persons with Cystic Fibrosis in Ireland and to assume advocacy for them and their needs resultant from their having Cystic Fibrosis (CF).

Projects in 2023
sorry no project yet.