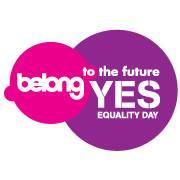 Cause
BeLonG To is a national organisation for Lesbian, Gay, Bisexual and Transgendered (LGBT) young people, aged between 14 and 23.

We believe that LGBT young people need to be respected and cared for on the same basis as all other young people, and that when they are safe and supported in their families, schools & society they will thrive as healthy and equal citizens.
Response
We provide direct youth work services to LGBT young people in Dublin and support LGBT youth groups all around the country. These are spaces where LGBT young people can meet each other, get involved in activities and see that their identities and selves are valuable and important.

Projects in 2023
sorry no project yet.