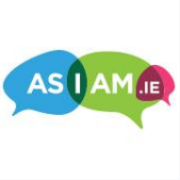 € 37,158
raised of €0 goal
Create fundraising page
Donations made here are eligible for a charity to reclaim in tax paid in Ireland
Cause
We believe that in order to build a fairer Ireland for those with Autism we must develop the leadership and self-advocacy skills of the Autism community.
Response
AsIAm aims to provide a one-stop shop for the Autism community in Ireland. From providing the public and those with the condition to a portal of information about Autism, to serving a platform for people affected by Autism to share their stories and views, to providing a strong voice for the concerns of the community.

Projects in 2023
sorry no project yet.