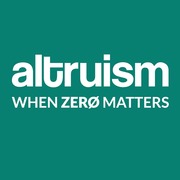 € 33,145
raised of €0 goal
Create fundraising page
Donations made here are eligible for a charity to reclaim in tax paid in Ireland
Cause
We address two problems in the nonprofit sector.

1) Knowledge of technology and efficient use of resources by the charities. Irish charities rely on old ways of managing their programs and communicating with their community, while the technology has advanced and today there are over 4 million internet users in Ireland and 95% of the population has a 3G connection.

2) Trust and accountability in relation to the activities of the charities. Irish people feel strongly about their charity money being potentially wasted in questionable projects, golden salaries and transaction fees. Big scandals reduce the willingness to donate to charities by more than 55% , causing risks at the sustainability of the projects of the many great charities.

Response
We propose two main solutions.
1) Increasing knowledge of technology and internet. We want to develop a series of videos, presentations and documents to educate Irish charities about the best technological and digital solutions available to them. We also want to offer dedicated consultations to charities that we feel have a special need and have a strong impact.
2) Increasing transparency and reducing fundraising costs. We want to facilitate the identification of virtuous Irish charities by scoring them on the level of transparency regarding their projects, their results, their financials. We also want to offer a free fundraising platform to Irish charities with no hidden commission nor membership fees so that they can have more financial resources to invest in their core projects.

Projects in 2023
sorry no project yet.