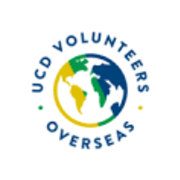 Jonah Byrne
€ 60
raised of €1,600 goal
Story
Hello lovely friends and family! This June I will be volunteering in Gros Morne, Haiti with UCD Volunteers Overseas with a team of 8 to provide computer literacy education to Primary School teachers and English teaching for children in the community. UCDVO have running projects in Gros Morne since 2005 and helped the community in several ways since then including providing educational summer camps for 4000 children and constructing a solar powered computer lab.The project itself will run for 4 weeks and before that myself and my fellow volunteers will participate in a number of training days to prepare us before we leave so that our time there is as effective as possible.Each volunteer is required to raise 2600 euro, of which 1200 is put towards the cost of the project (computer renovation, computer lab upkeep, teaching materials) and 1400 will go towards volunteer participation costs (flights, accomodation) so that they can work to help individuals in the community directly. I have set myself a goal of fundraising 1600 through a number of events and would really appreciate any donation you can give at all! Thank you very much! Jonah ~~~~ For more information about UCDVO and the Haiti Project visit their website here: http://www.ucdvo.org/ or feel welcome to ask me anything directly!
Charity supported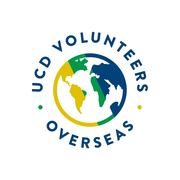 Voluntary organisation for UCD students, staff and graduates to engage in volunteering and development education programmes.
Top Altruists
20€
40€

Doris Barkhoff

Best of Luck Jonah! Great Cause - from the Barkhoffs.
Full list of Altruists
€ 60
raised of €1,600 goal
2
altruists